**MOVED**
Autumn Dreams is our second sub-site. Created by Michael Tulloch Jr.
Copyright © 2000

Dr. Michael Tulloch
Last update: 1/1/08
Burn is an amateur magazine, a place for authors/poets and artists to get the necessary exposure for their work as well as a venue to advertise their other work on the web.

Other Sites on
Tulloch.Org
Since there are only two sub- sites on tulloch.org to date, the following links are examples taken from around the Internet. Such links will eventually be found on the Tulloch Family Site. For now, think about letting us know about your Tulloch Site and we'll give you a link. Remember, Tullochs can put a home page here for free!

Welcome to the Internet Home of the Associated Students of the University of Puget Sound. This site is dedicated to showing off UPS students and their activities.

The World's Most Palatial Doghouse… Sandy Tulloch's Home Page.

Tulloch International Home Page

A welcome site for the wandering clan
This is the place for Tulloch Family news and information.

An Internet highland home for the very widely dispersed descendants of the Tulloch clan.

Her first CD is now available!
Cammy Poeme Music Productions published the Head in the Sand CD in association with BMI.




Other Sites on

Tulloch.org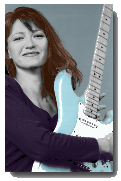 A legendary fiddle player, the late Willie Hunter is accompanied here by pianist Violet Tulloch on this fine "sessions" album.


Provided by: Tulloch Enterprises


Provided by: Tulloch Enterprises

Usability leads to Trust ™

This is the first sub-site on Tulloch.org. It provides a glimpse of the environment on one Tulloch family living in rural South Dakota..